Started email marketing campaign to spread the word of Ahayah and Yasha
Most people do not know the real Father and Son, Ahayah and Yasha. Spreading the word by banner ads has been expensive. So I have instead focused on making an email campaign, using UCE unsolicited commercial email, which is religious and not considered spam. I built a newsletter subscription and unsubscribe service on the website. I have also bought a tool for making HTML colourful email newsletters which cost plenty. Today I was just approved by Amazon SES for sending 50,000 emails a day! I only asked for 2000 emails a day, so obviously even the administrator was pleased to find out His Holy NAME. Praise Ahayah and Yashaya Ahman!
Mark 16:15 And he said unto them, Go ye into all the world, and preach the gospel to every creature.
Matthew 9:37
Then saith he unto his disciples, The harvest truly is plenteous, but the labourers are few;
38
Pray ye therefore The Master of the harvest, that he will send forth labourers into his harvest.
Amazon will only cost $50 for 500,000 emails sent! I have done my best to make sure my email does not get marked as spam, since it is religious, hopefully I will not get banned anywhere as Ahayah and Yashaya really want me to spread the WORD and good news!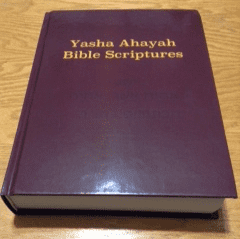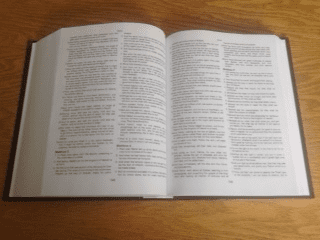 If you like this knowledge of Ahayah (The Father) and Yasha (The Son), please consider a donation using the PayPal button. A lot of years of research has gone into bringing out His Holy Word. I currently pay 1 cents per click on a banner ad and hosting fees, about $100USD a month maximum.
There are plenty more terms in the scriptures that are PAGAN (SATANIC) which you use everyday.

Reading CLEAN SCRIPTURES will help train you to follow the REAL CREATOR & HIS wishes!
Only the YASHA AHAYAH SCRIPTURES fixes all the pagan idols and false GODS, so that you follow and worship the REAL CREATOR & HIS wishes!
I notice you have been reading here for a while. Why not pick up the truth for an amazing price?

Deal won't last long!
Price: $20 Special Price $5