VENEZUELA'S SOLUTION TO ITS COLLAPSE IS A SMART NATIONAL ID CARD. CITIZENS CAN'T SURVIVE WITHOUT IT
https://www.youtube.com/watch?v=mxI5RxB11go
Published on Nov 17, 2018
As Venezuela economy collapses and the country even runs out of paper money, because the black market is selling into neighbouring countries. Their solution is a "Smart National ID Card". 7% of the population has fled the country and the rest are starving.
The problem with a Smart ID Card, is there is no way to get ahead. You get a bag of flour and some other necessities on your monthly budget and that is it! There is no saving wealth to buy other things, or to invest for your future. No money, no savings, no investments!
Your voting habits are logged by the government and if they don't like how you vote, they can turn your food off! This could be coming here with the planned economic collapse, agenda 2030!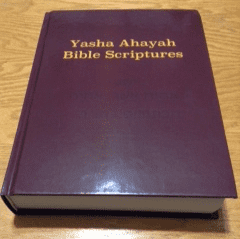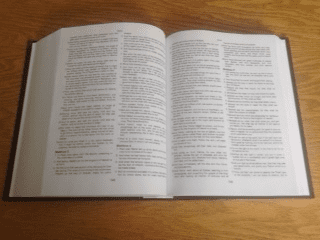 If you like this knowledge of Ahayah (The Father) and Yasha (The Son), please consider a donation using the PayPal button. A lot of years of research has gone into bringing out His Holy Word. I currently pay 1 cents per click on a banner ad and hosting fees, about $100USD a month maximum.
There are plenty more terms in the scriptures that are PAGAN (SATANIC) which you use everyday.

Reading CLEAN SCRIPTURES will help train you to follow the REAL CREATOR & HIS wishes!
Only the YASHA AHAYAH SCRIPTURES fixes all the pagan idols and false GODS, so that you follow and worship the REAL CREATOR & HIS wishes!
I notice you have been reading here for a while. Why not pick up the truth for an amazing price?

Deal won't last long!
Price: $20 Special Price $5