French Textus Receptus Bible Found.
I have had french people write me asking for the Yasha Ahayah Bible Scriptures in French.  The problem is a literal translation of the Bible in French was hard to find.  D'Olivetan in 1535 wrote one, but I have had a hard time tracking it down.  PDF's on the web are missing pages and are blurry.  I found a site that has the Bible site d'Olivetan (1535);
I bought the same book on Abebooks.com today and look forward to seeing these 840pages.  Hopefully the roman font will be legible, so that I can translate it into modern text.  That is a project for when the English version of the Yasha Ahayah Bible Scriptures is completed.  I don't speak or write French, but a literal translation should be possible to follow along, using Google Translate as a guide.  I don't know if it has the Old Testament or not, but this Olivetan bible is the real deal.  It was an expensive purchase but hopefully worth it.  It would be an even bigger project then the english version has been, so I don't know if I will ever get around to doing it, but I want to get the Olivetan book before it becomes impossible to find again.
June 16th 2018, I tracked down a digital PDF of the Olivetan Bible;
 It was published in 1535 as La Bible Qui est toute la Saincte scripture at Neuchâtel.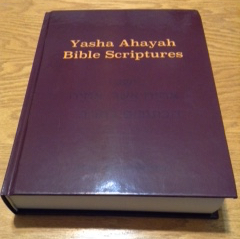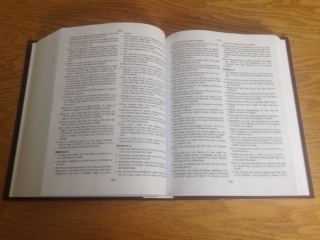 I notice you have been reading here for a while. Why not pick up the truth for an amazing price?

Deal won't last long!
Price: $20 Special Price $5

Click on (SecureSSL) to head to a secure shopping cart.